Shopify PostNL Pakjegemak pickup points
Are You looking for pickup points form your own stores? check out my other app: 
https://apps.shopify.com/product-inventory-information
Update
I have added the pickup points to my PostNL app listed in the shopify app store
Shopify Advanced plans and up can use the pickup points option by default.
Shopify Basic & Standard plans need to have a yearly plan with shopify (in order to get access to the required API's) the yearly plan does give you a 10% discount.
/Update
I was looking for an easy way to have customers select pickup points during checkout, but unfortunately there is no easy implementation. Sendcloud does offer postnl pickuplocations in shopify, but only after the payment process has finished will the customer get to see a map and select their pickup location. Which seems a bit odd to me, and counterintuitive.
I have created a shipping carrier service, which is currently awaiting review in which you can have the pickup points show up at shipping option selection: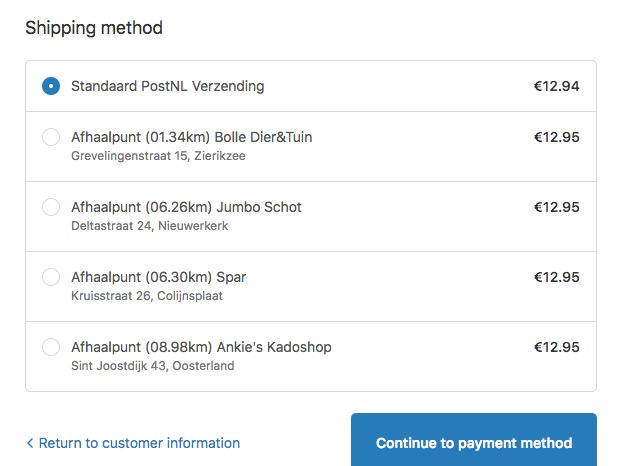 test it out yourself on my demo store, shopify plus: https://shipping-demo.myshopify.com
Basic shopify: https://pakjegemak.myshopify.com