Our new shopify app Order Related Documents got approved in the app store!
As we are merchants too, we noticed we have a lot of product pdf manuals, which need to get added to shopify orders. we mostly manually checked the products on the shopify packing slip, and then added the product manuals to the order, or added the product ingredients pdf to shopify order.
Because it requires a lot of manual work, to add the correct documents to the order we decided to create a new shopify app. we can now link documents to products, link documents to product types and link documents to countries.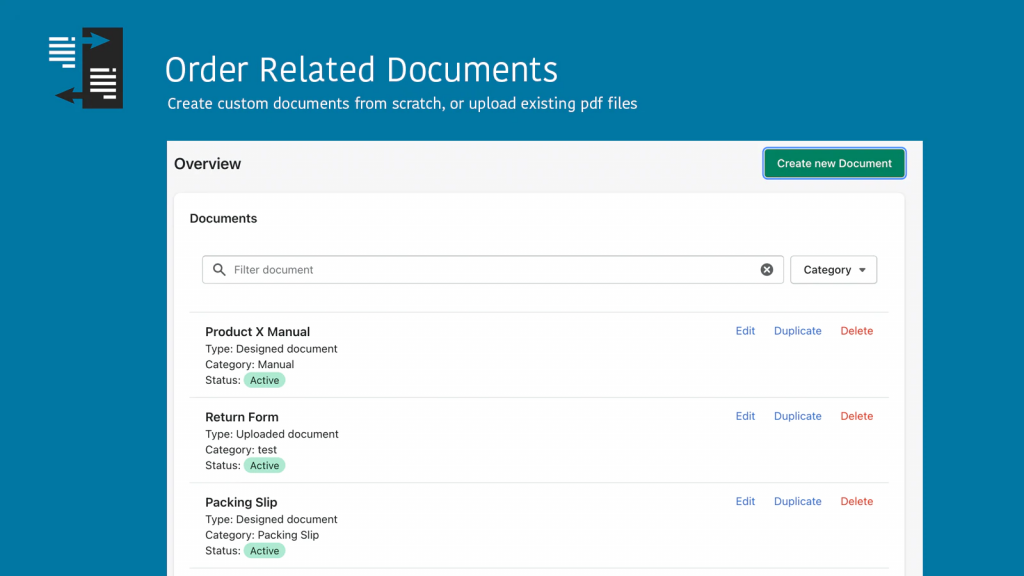 Now when we click generate documents on an order, our app checks the shopify order product related documents and if any are available, it will create one pdf file with all order related documents inside to print.
you can also email the shopify order documents to your customer when an order is placed.